Review Your Asset
Verify asset details.
Review the details of the asset that you've set up earlier.

To update asset details, select Edit Asset.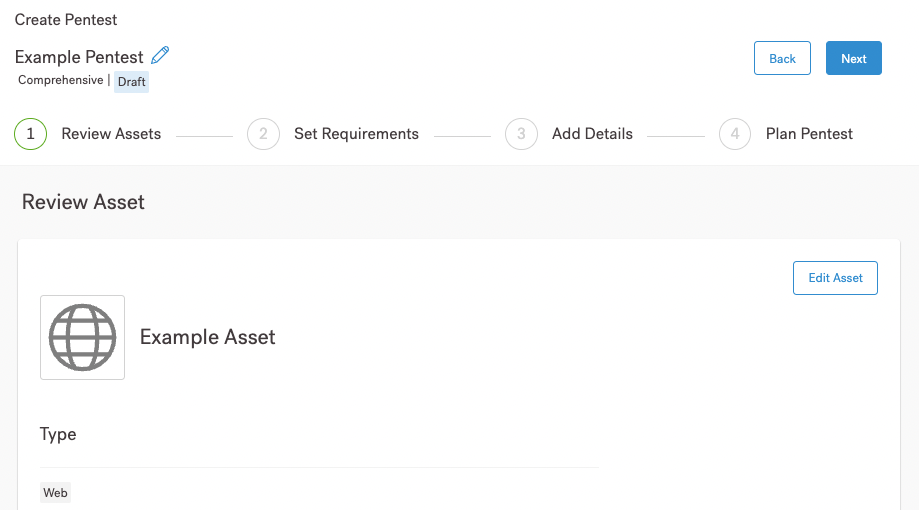 At this point, you've completed all entries in the Review Assets section of the pentest wizard. You can now select Next to move to the next part of the wizard and set the pentest requirements.
Last modified January.01.2023